2014 year-end party is successful
Source:Polyshine Time:3/4/2015 Clicks:14255
2014 End-year party is successfully holded on 2015/2/10. All kinds of delicious dishes, brilliant showes and plentiful awards are to thank all our colleagues for the hard work in this year. Favor Union has a great improvement in the profit rate.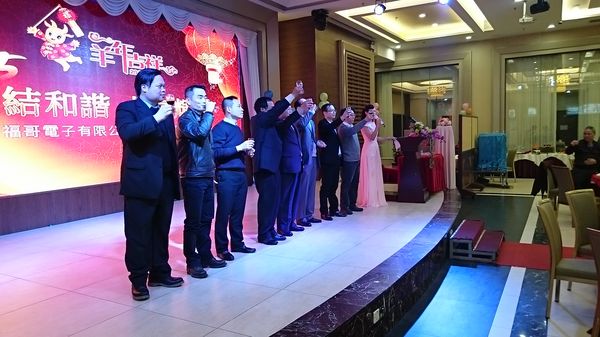 The chairman, general manager and vice president gave their thanks to everyone.
50 tables of people are cheering together.
Brilliant shows, programs and magics are the feast for our eyes.
Plentiful awards are drawed for every one.