New Era, New Chapter --- Favor Electronics Spring Festival gala
Source:Polyshine Time:3/5/2019 Clicks:4845
On February 16, 2019, Favor Electronics Spring Festival gala was held in Dexing Yugang, Chashan. The theme of the evening was "New Age, New Chapter". It was the first Spring Festival gala since the second generation leaders took over the baton, and also the first annual celebration in the form of Spring Festival gala since Favor was founded more than 30 years ago.
In the past 2018, with the strong support of the Board of Directors, with the gerneral manager Carlin Liu's storng leadership, top management team made great achievements. VP Ray Liu's VR BU and VP Meachial Huang's MVP BU have achieved new high at sales revenue. Today, we gathered to celebrate.
At 18:00, Leaders of Chashan and Liuhuang, Taiwan Business Association and other guests were in attendance. The gala opened in a happy dance. After introducing the guests, the dinner began. President Huang and President Liu of the Board of Directors made speeches successively. General Manager Carlin Liu made welcoming speeches, summarized the past and looked forward to the future.
18:30 Board of Directors and top management level toasted, all staffs and guests cheered。The host and all the actors were selected from the internal this year. Unexpectedly, there are so many talented and versatile colleagues who work hard at ordinary times. Excellent staff awards, guest games, lucky draw and other links alternate with excellent performances. The atmosphere of the gala is extremely strong. The cash award rate is 60%, and the lucky award rate is 100%.
Finally, after scoring on the spot, GM Carlin Liu gave awards to the actors who won the top 4. The gala ended perfectly in a harmonious and festive atmosphere.
GM Carlin Liu addressing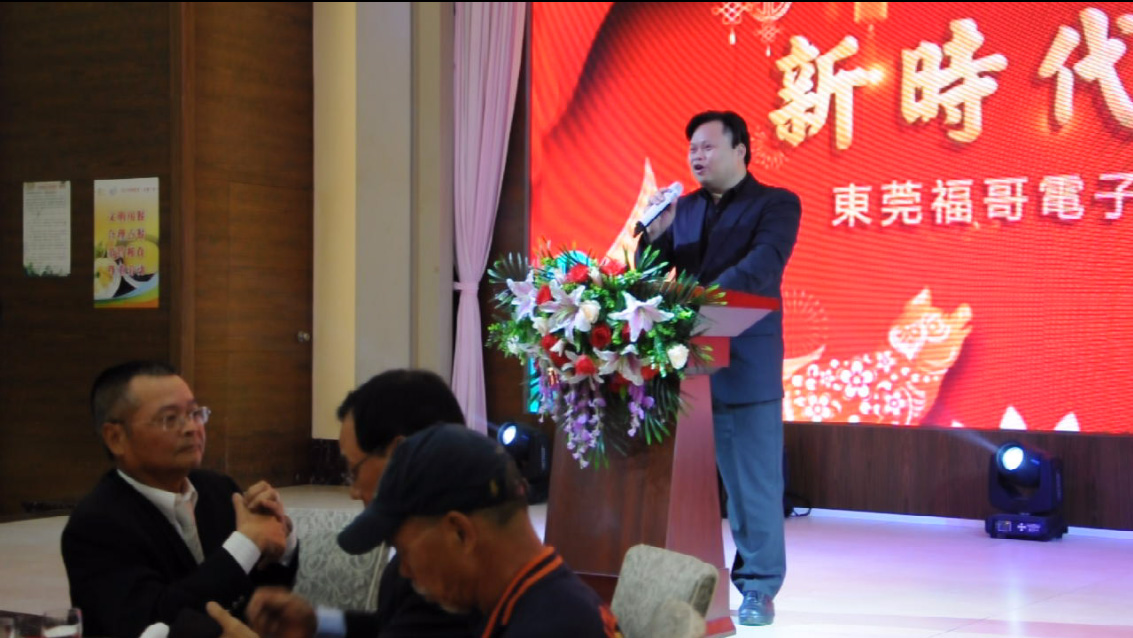 Excellet staff awarding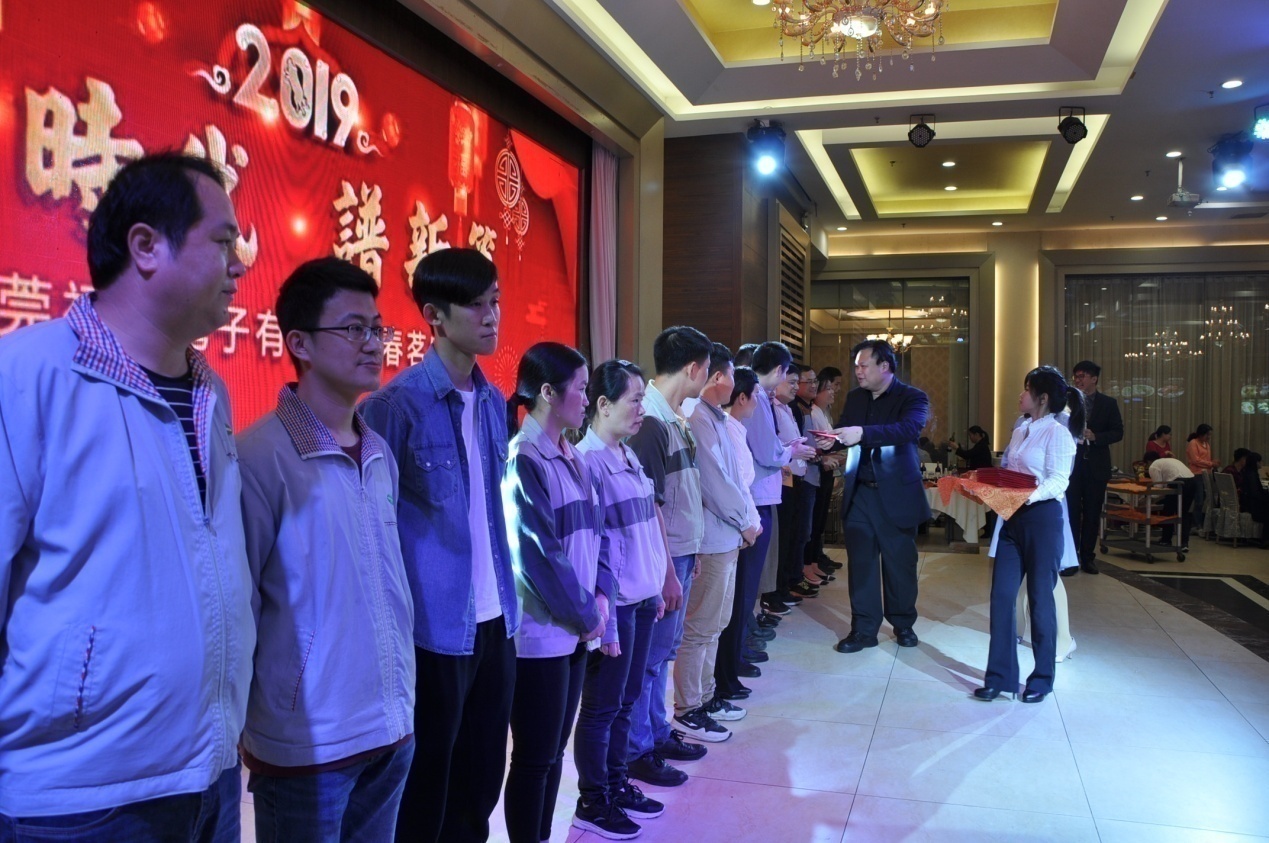 Lucky draw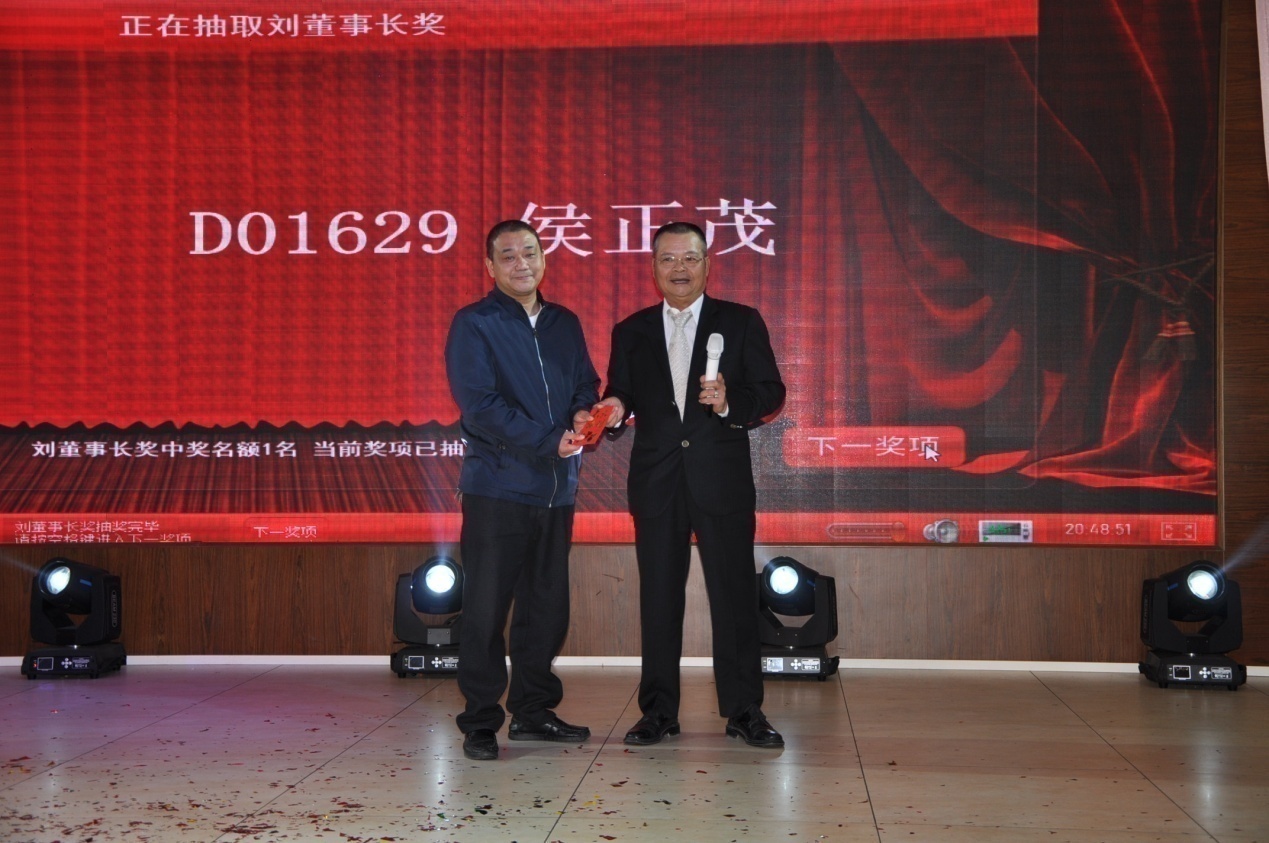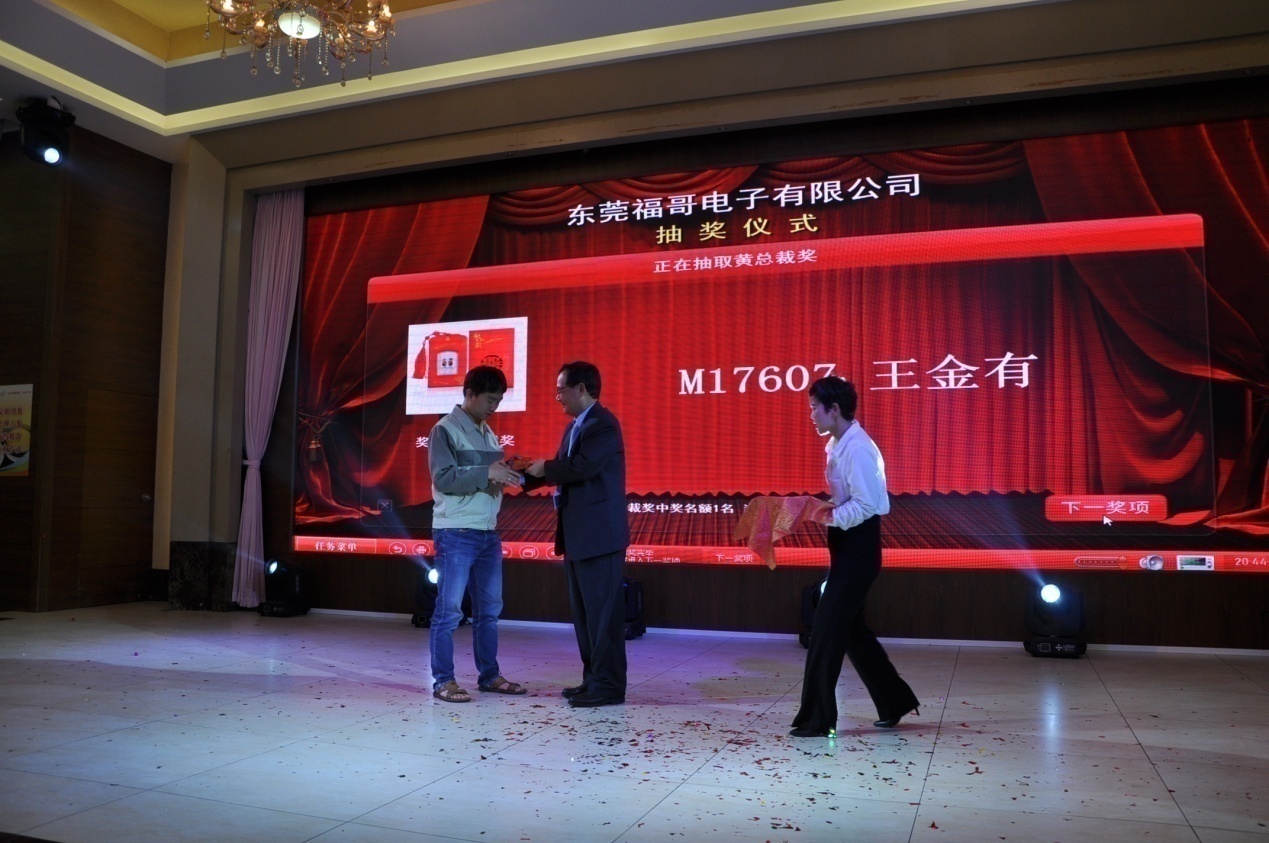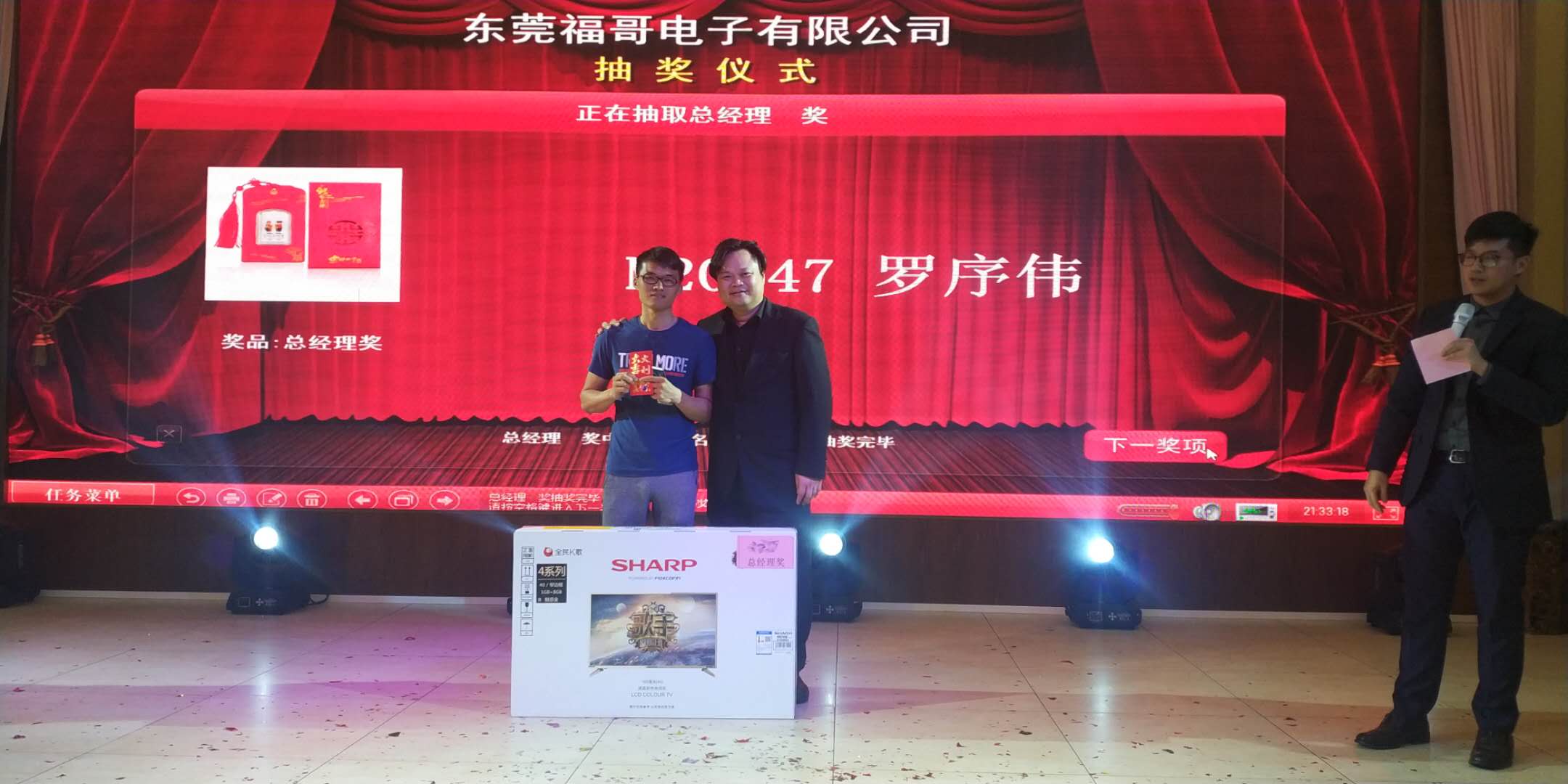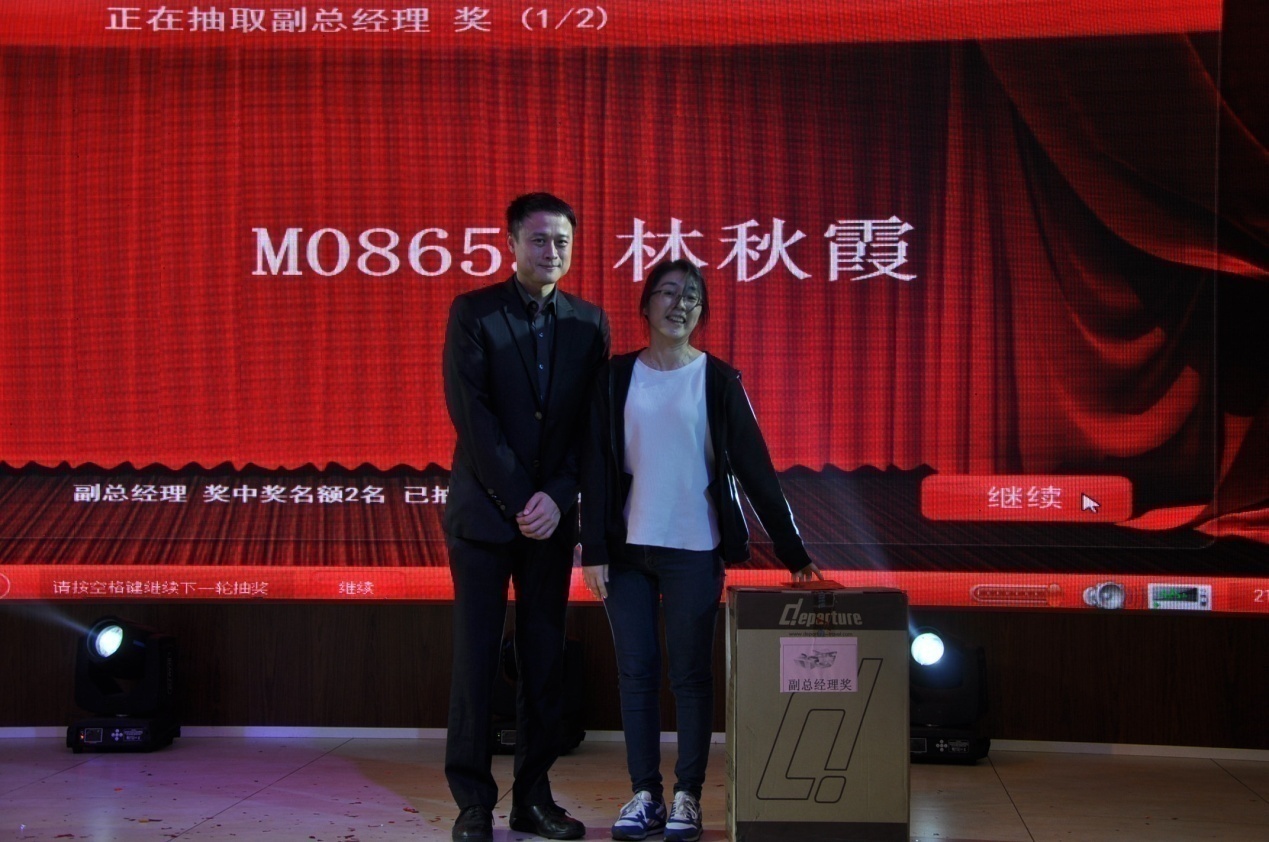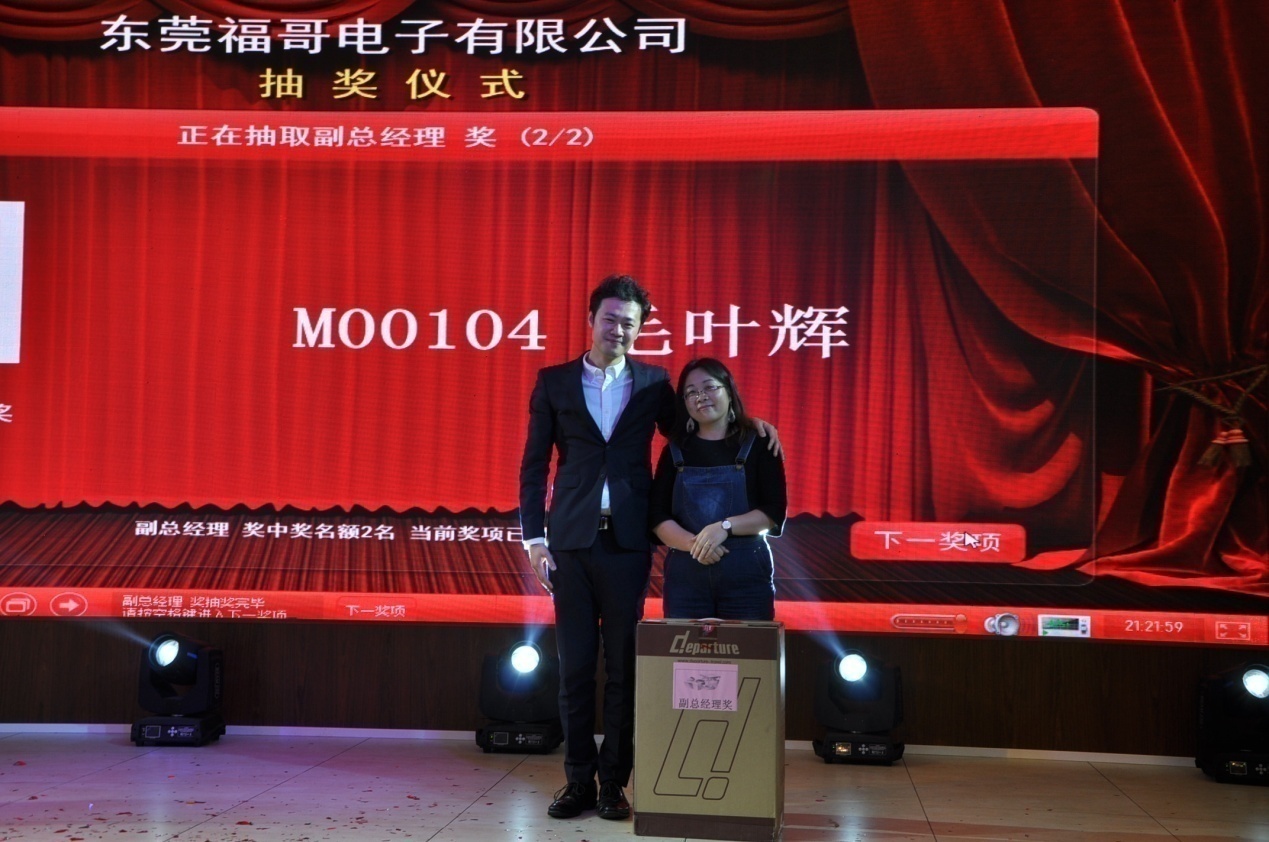 Gaming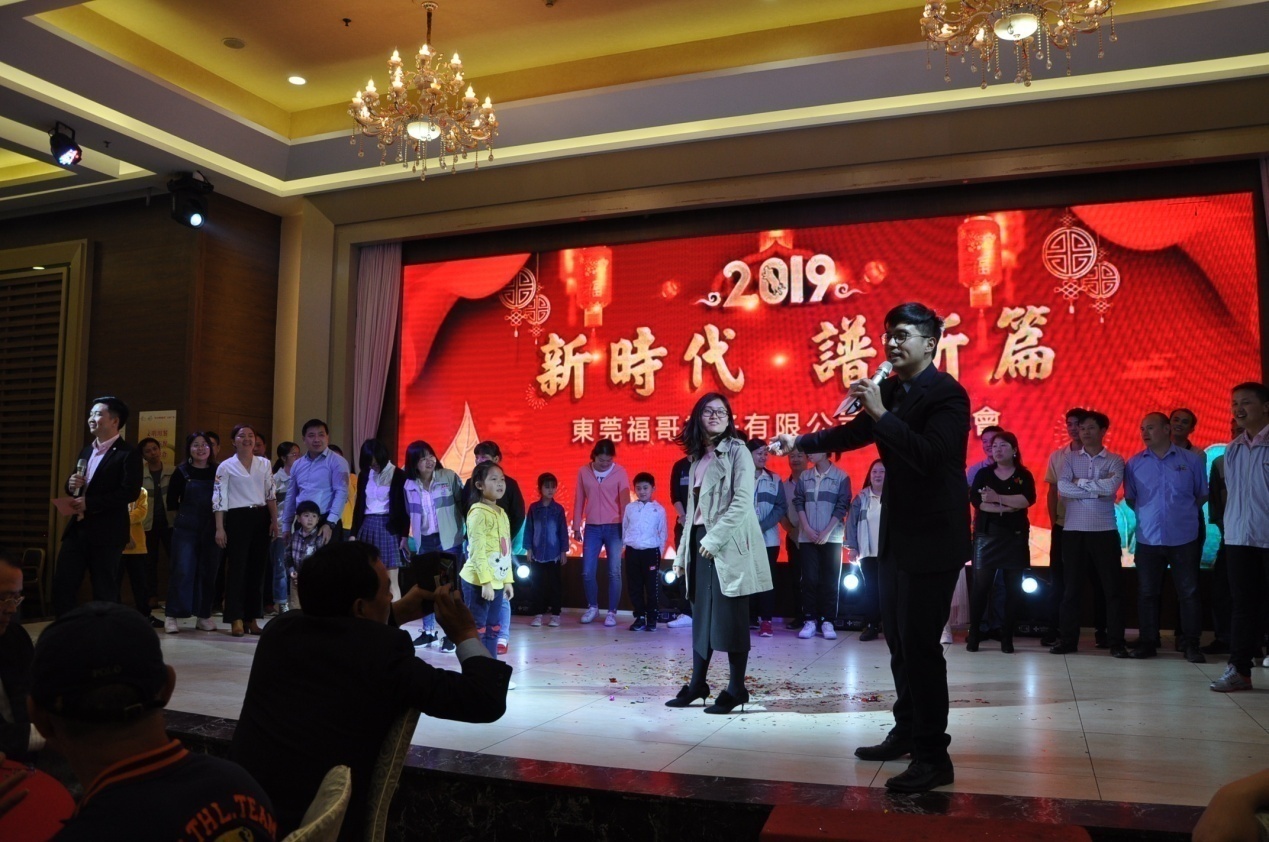 performing